1. Sputtering deposition method
Nitinol alloy films can be used to make micro-drivers with wide application prospects. Nitinol alloy films with a thickness of less than 20µm can be prepared by vapor deposition. Ion plating method is not suitable for the preparation of nitinol alloy films because the chemical composition cannot be well controlled. Sputtering deposition method is the most promising method for preparing nitinol alloy thin films. The basic principle is that argon ions accelerated by an electric field bombard the surface of the titanium-nickel target material, and the sputtering alloy atoms are deposited on the polar substrate to form a thin film. When preparing titanium-nickel films, glass or rock salt can be used as the substrate material for deposition. However, films made directly using nitinol alloy as the target material, due to the oxidation of titanium during the deposition process, the composition usually exhibits the phenomenon of titanium-poor and nickel-rich. Therefore, the composition of the film can be adjusted by covering several pure titanium sheets on the surface of the nitinol alloy target.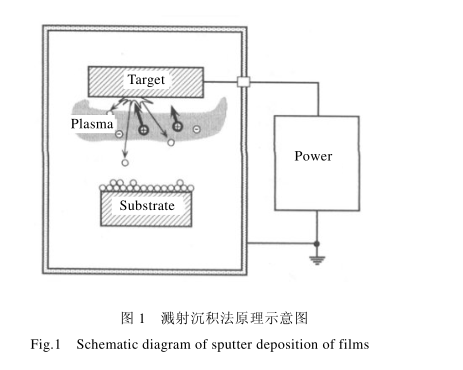 2. Quench coagulation method
The quenched solidification method is to spray the molten alloy directly on a water-cooled drum to solidify the molten alloy in an instant. This method was originally used to prepare amorphous materials, but it can also be applied to the preparation of thin strips of nitinol alloy (about tens of microns thick). In particular, this method can be used to prepare new types of alloys that are difficult to prepare by conventional methods. For example, when preparing titanium-nickel-copper alloys by traditional methods, when the copper content exceeds 10%, the alloy is very brittle and it is difficult to hot-roll into thin strips. Thin strips of titanium-nickel-copper alloy can be directly prepared by this method. With the increase of copper content, the phase transition hysteresis of the thin strips of titanium-nickel-copper alloy gradually decreases, which is consistent with the trend shown by the bulk material, but it has a much greater recoverable strain. This is due to the unique structure of the thin strips of nitinol alloy: the texture and high-density dislocations introduced during the quenched solidification process. The preparation process of this method is simple and has great resilience, but the brittleness problem has not been well solved at present.
3. Pulsed laser deposition method
Pulsed laser deposition method, also known as laser evaporative deposition method, uses excimer lasers to bombard the surface of materials. Due to the short wavelength, high frequency and high energy density of excimer lasers. The chemical bonds on the surface of the material can be interrupted, thereby vaporizing and evaporating the material. Compared with the sputtering method, this method has fast deposition speed and flexible deposition method. nitinol alloy films have been successfully prepared, but how to achieve precise composition control still needs further research.